A weblog about the Movable Type Publishing Platform and other geekery
February 7th, 2003
Ask (for screenshots of MT as appears in Lynx) and ye shall receive.
Since the sidebar gets pushed to the bottom in some resolutions, I'll get you to read the full post in the individual entry.
The problems are such: there are spacer images without alt attributes and there's no provision for skipping over navigation tags. Also many of the navigation don't have text-equivalents.
The login screen. Lookin' good, except for that alt attribute on the images.
The next 4 images show the blog menu screens. Lots of [spacer.gif] blocks.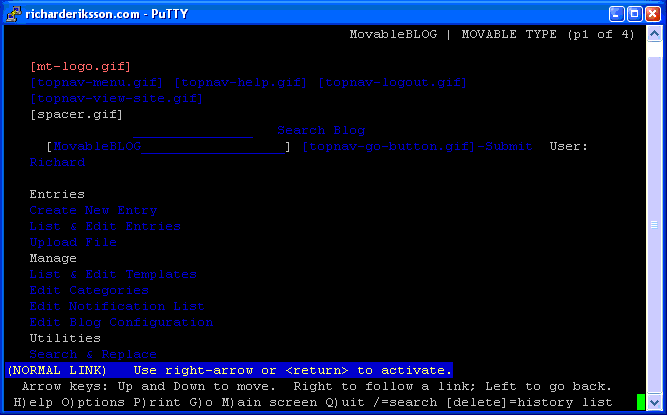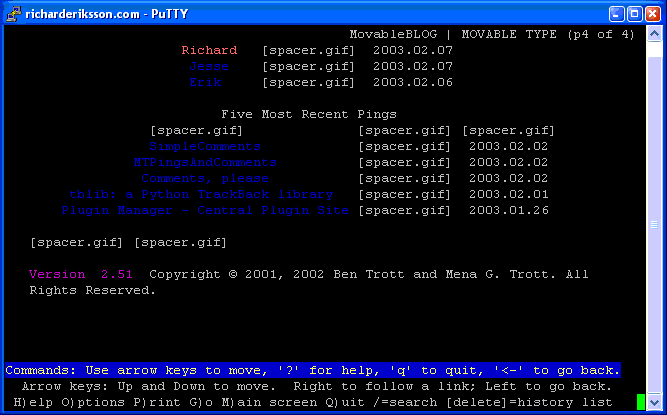 The following screen is page 4 of the Edit Entry screen. Again, [spacer.gif] blocks.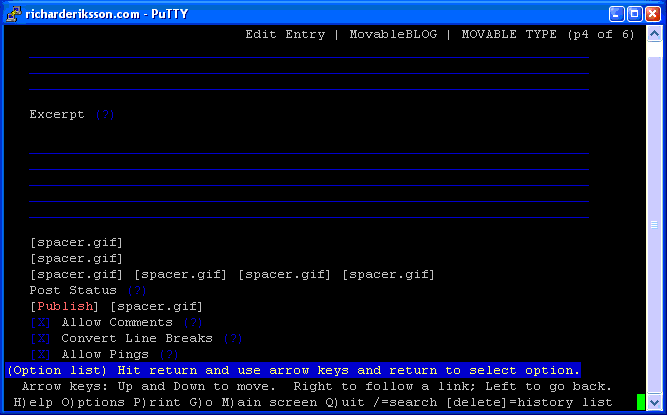 Posted by Richard at 04:50 PM
Categories:
I started going through the templates at one time, I put up some shots here now after seeing your post! :D
Posted by: bmk on Feb. 11th, 2003 at 5:53 PM.

The discussion has been closed. You can contact Richard by using his contact form.